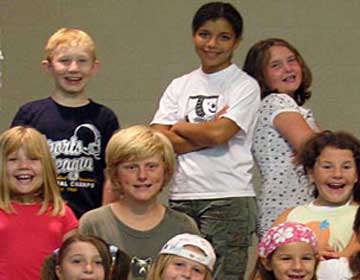 Registration
GBTC offers day camp programs during July and August.
The program includes plays, mime, improvisation, theatre games, musical theatre, work with simple sets and costumes, and an end-of-week public performance. Also included are outdoor activities, swimming (at selected locations), games and sports.
GBTC's enthusiastic, caring staff create a warm, supportive environment where campers will feel at home, and be ready to explore and discover.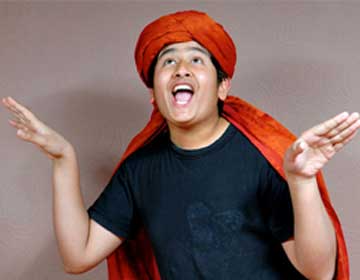 Senior-Level Programs
A Summer Acting Experience for Ages 14 to 17
Introducing a one-week, full-day camp filled with drama exercises, resources and games that will build skills and competence for young people interested in expanding their stage capacities, whether for secondary school or community theatre work, for personal development, auditions, or eventual college, university or professional work in the area.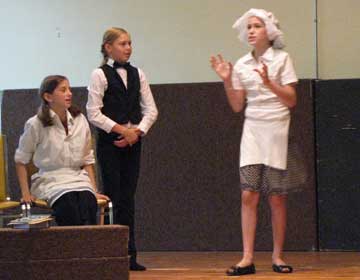 Programs For Schools
We are looking forward to bringing the GBTC 'TIES' PROGRAM to your school. Through these workshops, we aim to develop a joy in and appreciation of drama: to inspire, excite and empower your students, leading them to use the basic skills they will have acquired in producing and performing their own plays. The students will be introduced to theatre games and exercises, stage direction, tableaux, blocking, building dramatic scenes, role-playing, storytelling, narrative and more!